The Latest from Jami
New Release–Gone Missing
M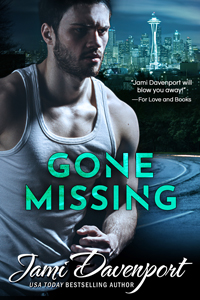 y first Romantic Suspense/Mystery novel!!!!
"Gone Missing is my first book by this author and I loved it." — Cat's Guilty Pleasures
"Gone Missing is thrilling little page-turner that will have you teetering on the edge of your seat the whole way through!" — Red's Romance Reviews
"It was amazing." — Beyond the Covers
"Wow, that was a different book from Jami Davenport than her usually sports romances. But it's oh so good!"-Books If Love
Deflected Cover Reveal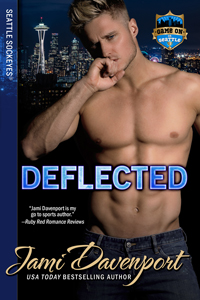 Checkout this gorgeous cover for my next Sockeyes book, Deflected. Rush's story will be coming to your e-readers late May.
Fumble Recovery–Available Soon
Fu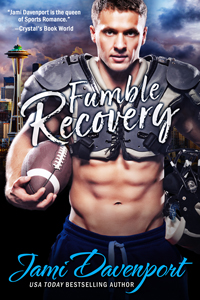 mble Recovery was originally published as Daring to Win, part of Carly Phillips' Dare to Love Kindle World. The rights have reverted to me and I've edited the novella and added it to the Seattle Steelheads series.
Check out Jake and Maggie's story, available at all your favorite retailers.
Deck the Halls EReader Event!!!
Deck the Halls Ereader Event! $0.99 USD Sale runs from Dec 15 – 30th
We've searched for the best deals from today's top authors so you didn't have to!
Includes Penalty Play by Jami Davenport
★★★★★
Books by Mandy M. Roth, Mina Carter, Celia Kyle, Marina Maddix, Yasmine Galenorn-Author, Mindy Klasky, Lynn Raye Harris, Bianca Darc, Alyssa Day, Maggie McVay Lynch, Lisa B. Kamps, and many, many more…
#sale #romance #contemporaryromance #ebook #fiction #SportsRomance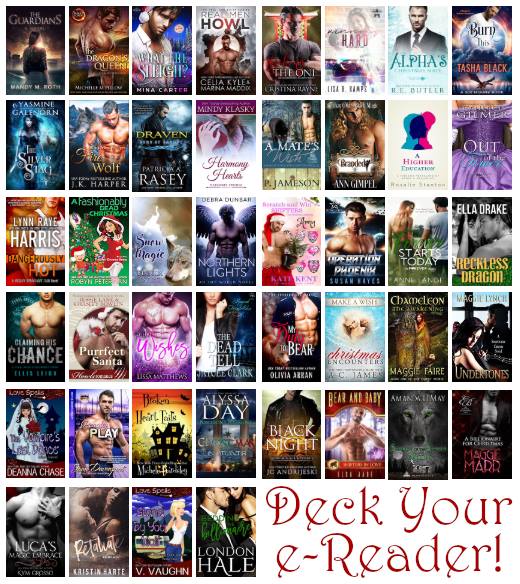 Snap Decision Available November 29
Bad boy quarterback Tyler Harris plays ball for a living and breaks hearts for a hobby.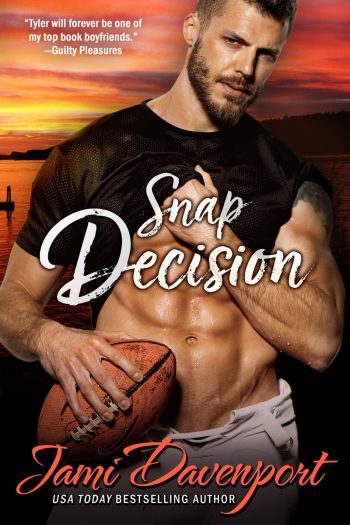 Penalty Play is Free for a Limited Time
Penalty Play is free at all retailers until November 16!!!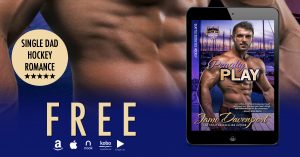 GET IT HERE!!!
https://www.bookbub.com/books/penalty-play-by-jami-davenport?ebook_deal
Game Changer Chosen by Barnes & Noble
Game Changer was chosen by Barnes & Noble for their "20 Romances to Love This Fall" and part of B&N's Fall in Love sale. 
https://www.barnesandnoble.com/bnpress-blog/20-fall-romances/   https://www.barnesandnoble.com/b/fall-in-love-sale/_/N-2gby?Nrpp=20&page=1
Shot on Goal Selected
I'm thrilled to announce that Shot on Goal was selected by Lisa Renee Jones as one of the "13 Must-Read September Romances You'll Devour Faster Than You Can Down a PSL."
You can read all about her selections here.

Shot on Goal Available NOW!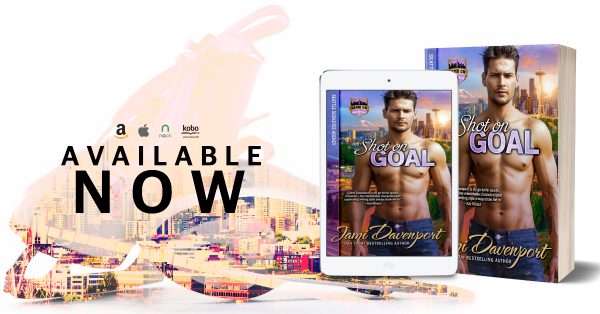 Austin Comets Hockey Romance
AUSTIN COMETS HOCKEY ROMANCES coming to you August 2019!
I'm thrilled to be part of this collaboration of amazing authors who are coming together to write in a super sexy hockey world!!!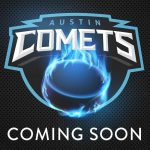 The Austin Comets World is a collaboration of full-length romance novels by twelve (or more) bestselling authors. Each book will have a tie in to the Austin Comets (fictional) pro hockey team. The first book launches in Aug. 2019, but we have lots of fun planned during the months leading up to the launch.
« Previous Page
—
Next Page »