The Latest from Jami
Sacked in Seattle on Sale for 99 Cents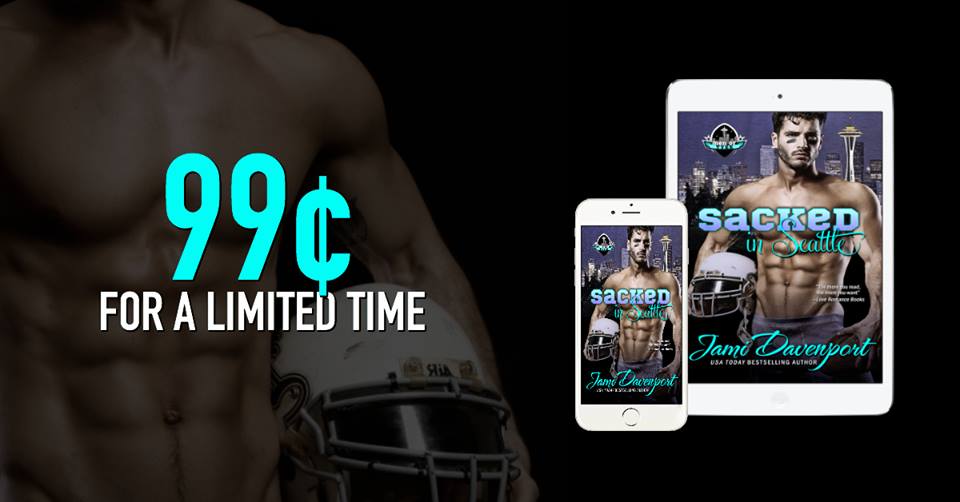 He's loved Tiff since high school–but tragedy has blockaded her heart.
The Story Behind the Seattle Steelheads–The Originals
What are The Originals?
Years ago, I wrote and published several football romances in the Seattle Lumberjacks series. Due to contractual restrictions, I was unable to use the Lumberjacks as my series name when the rights to the books reverted to me. The Lumberjacks books are being rewritten and rolled into my Steelheads series with the subtitle of "The Originals" to differentiate them from the newer books in the series.
The books in this series were the books of my heart. It is with great pleasure that I am able to update and edit them as they revert to me from my publisher and re-release them as part of my Seattle Steelheads series.
The events in this story take place nine years prior to Blindsided.
The current true chronological order is:
Kickoff
Snap Decision
Offsides
Draw Play (Fall 2019)
Hot Read (Summer 2020)
Comeback Route (Fall 2020)
The Steelheads years later:
Blindsided
Game Changer
Fumble Recovery
Offsides Available Now!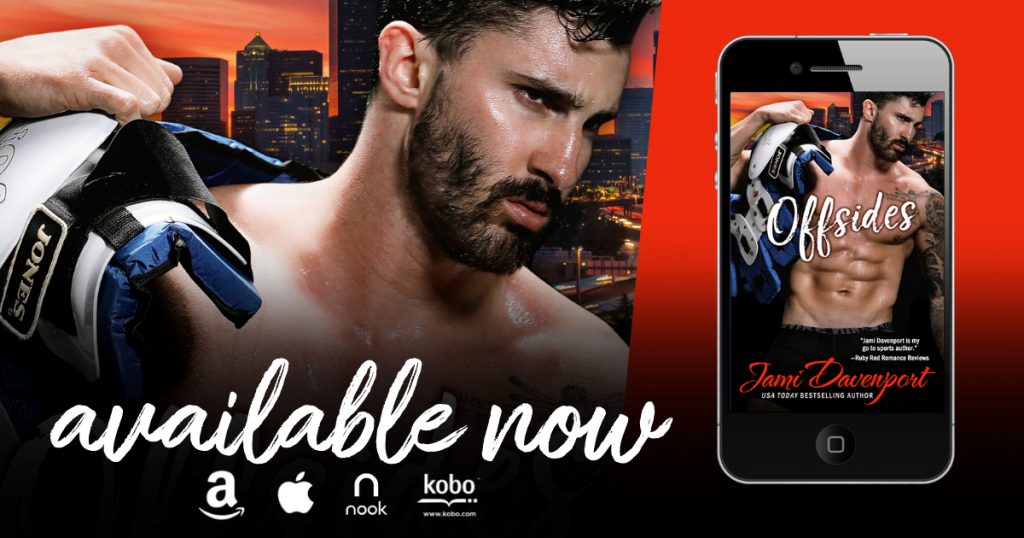 What Reviewers are saying about Offsides:
"HIGHLY HIGHLY HIGHLY RECOMMEND!"–Power of Three Readers
"It was engaging, heartfelt, emotional, and steamy… everything you could possibly want in a romance!"–Red's Romance Reviews
"I'll never get tired of recommending this author if you like a good sports romance."–Itapixie
"This book is a testament to second chances and determination. With tentative hearts and even tougher outer shells, they have to learn how to trust not only one another but themselves as well. Passion both on the field and off you get a mix of laughable banter, heated passion and Tender moments that will melt even the iciest of hearts."–The Book Fairy Reviews
"This book was amazing, I really enjoyed the enemies to lovers vibe!" – Cat's Guilty Pleasure
Deflected–Available NOW!!!!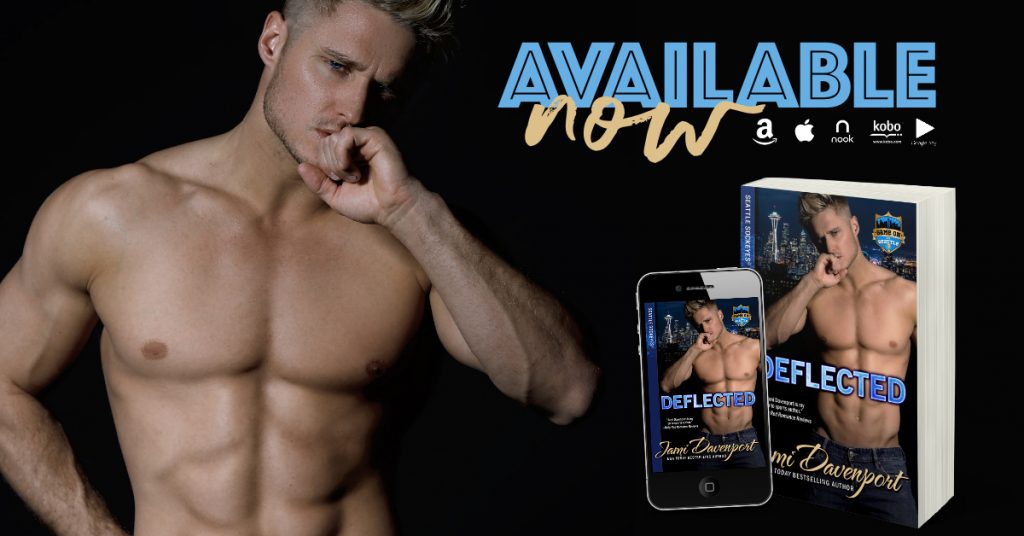 Alexander "Rush" Markov has been given an ultimatum by his team—shape up or ship out.
"Highly recommend you get your hands on this one, it had it everything you could want in a story; an addictive story line, dynamic characters with explosive chemistry, and heart squeezing emotion."–Red's Romance Reviews
"Deflected is drowning in depth of character and heartbreakingly, beautiful romance."–Hopeless Romantic
"A book where the chemistry is so strong that characters can barely wade through it"–Marnie on Goodreads
"What a fabulous read"–Sweet and Spicy Reviews
"Highly recommended read"–Love2ReadRomance
Offsides–Coming Soon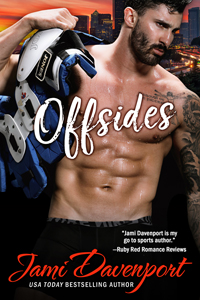 Releasing June 27, 2019
He's the beast, and she's the beauty of his past.
Kickoff–Coming Soon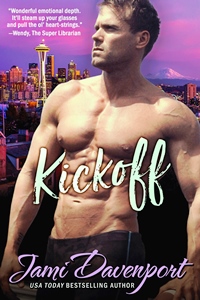 Releasing July 25, 2019
Struggling pro football wide receiver Derek Ramsey was once Rachel McCormick's best friend and lover. She's about to help him get his game back.
New Release–Gone Missing
M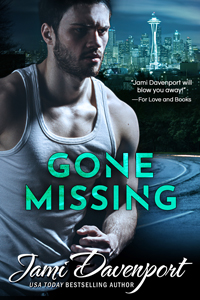 y first Romantic Suspense/Mystery novel!!!!
"Gone Missing is my first book by this author and I loved it." — Cat's Guilty Pleasures
"Gone Missing is thrilling little page-turner that will have you teetering on the edge of your seat the whole way through!" — Red's Romance Reviews
"It was amazing." — Beyond the Covers
"Wow, that was a different book from Jami Davenport than her usually sports romances. But it's oh so good!"-Books If Love
Deflected Cover Reveal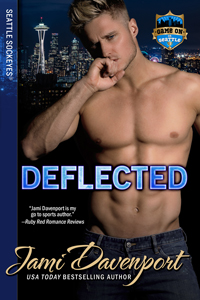 Checkout this gorgeous cover for my next Sockeyes book, Deflected. Rush's story will be coming to your e-readers late May.
Fumble Recovery–Available Soon
Fu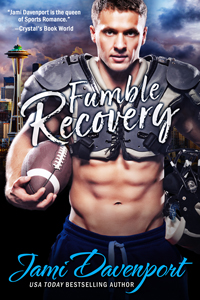 mble Recovery was originally published as Daring to Win, part of Carly Phillips' Dare to Love Kindle World. The rights have reverted to me and I've edited the novella and added it to the Seattle Steelheads series.
Check out Jake and Maggie's story, available at all your favorite retailers.
Deck the Halls EReader Event!!!
Deck the Halls Ereader Event! $0.99 USD Sale runs from Dec 15 – 30th
We've searched for the best deals from today's top authors so you didn't have to!
Includes Penalty Play by Jami Davenport
★★★★★
Books by Mandy M. Roth, Mina Carter, Celia Kyle, Marina Maddix, Yasmine Galenorn-Author, Mindy Klasky, Lynn Raye Harris, Bianca Darc, Alyssa Day, Maggie McVay Lynch, Lisa B. Kamps, and many, many more…
#sale #romance #contemporaryromance #ebook #fiction #SportsRomance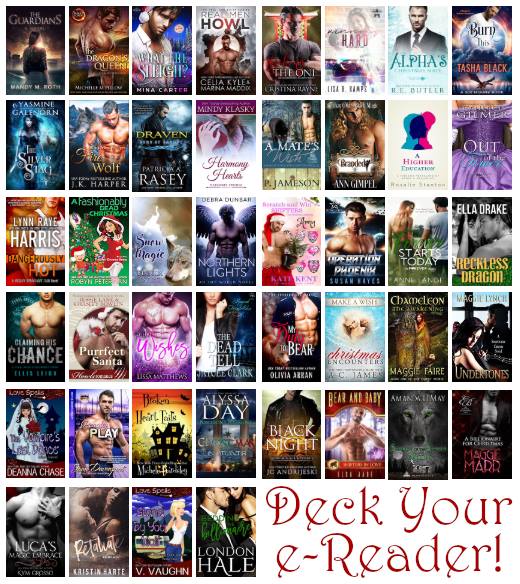 « Previous Page
—
Next Page »