The Latest from Jami
Penalty Play is Free for a Limited Time
Penalty Play is free at all retailers until November 16!!!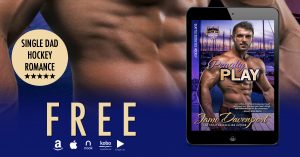 GET IT HERE!!!
https://www.bookbub.com/books/penalty-play-by-jami-davenport?ebook_deal
Game Changer Chosen by Barnes & Noble
Game Changer was chosen by Barnes & Noble for their "20 Romances to Love This Fall" and part of B&N's Fall in Love sale. 
https://www.barnesandnoble.com/bnpress-blog/20-fall-romances/   https://www.barnesandnoble.com/b/fall-in-love-sale/_/N-2gby?Nrpp=20&page=1
Shot on Goal Selected
I'm thrilled to announce that Shot on Goal was selected by Lisa Renee Jones as one of the "13 Must-Read September Romances You'll Devour Faster Than You Can Down a PSL."
You can read all about her selections here.

Shot on Goal Available NOW!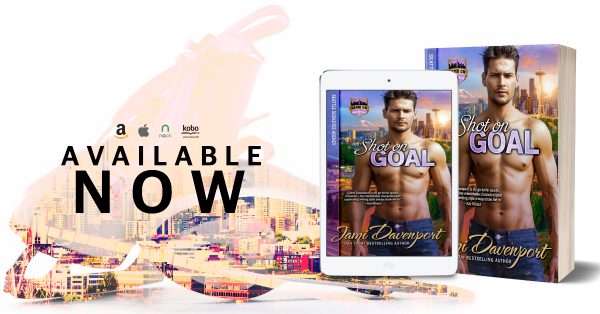 Austin Comets Hockey Romance
AUSTIN COMETS HOCKEY ROMANCES coming to you August 2019!
I'm thrilled to be part of this collaboration of amazing authors who are coming together to write in a super sexy hockey world!!!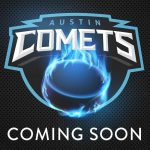 The Austin Comets World is a collaboration of full-length romance novels by twelve (or more) bestselling authors. Each book will have a tie in to the Austin Comets (fictional) pro hockey team. The first book launches in Aug. 2019, but we have lots of fun planned during the months leading up to the launch.
Meet Me in Seattle

Meet me in Seattle at Seattle Readers and Writers Signing on July 14 at the Hilton Seattle Airport. For more info:
http://readerswritersevents.com/
I hope to see you there!!!!
Preorder Shot on Goal Now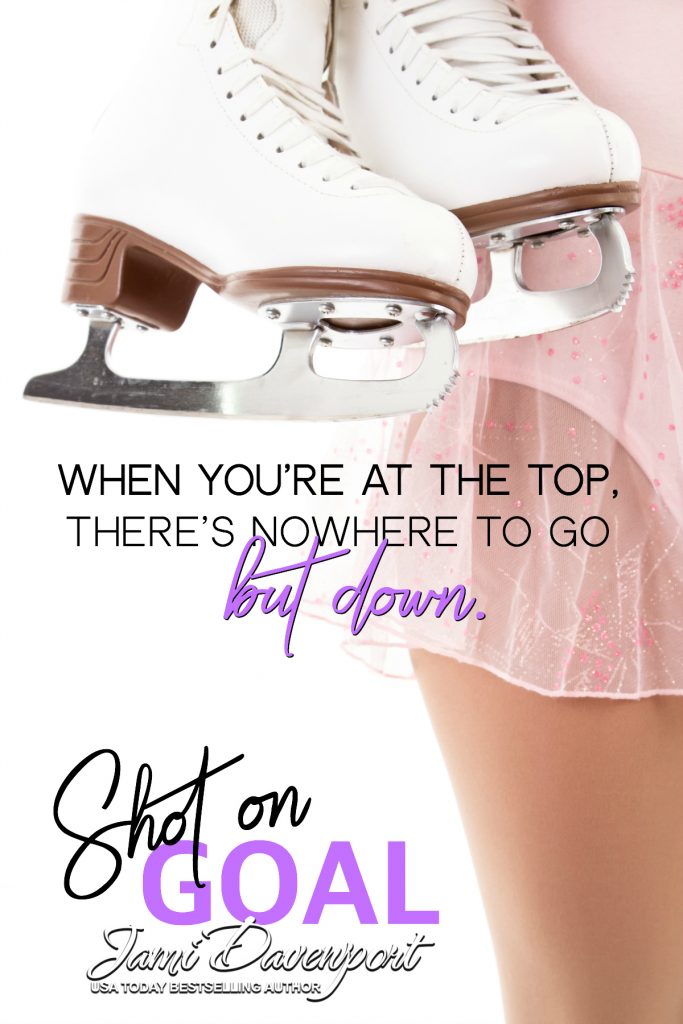 The Seattle Sockeyes are going to the playoffs. Can they make it all the way and win the Cup? Shot on Goal will be released in September. It's available for preorder now from most retailers. More to come later.
SHOT ON GOAL (SEATTLE SOCKEYES HOCKEY)
Two talented skaters. Two bright futures. Two shining stars. One ruined by a career-ending scandal and another by a father's ruthless ambition.
Shutdown Player is Available Now!
It's been five long months between books, but the next Sockeyes story has hit the virtual shelves. Pick up your copy today and enjoy Steph's and Jared's journey to HEA.
"Jami Davenport lights the lamp with SHUTDOWN PLAYER."–Diane's Book Blog
"This was another really fantastic hockey romance. This author has become one that I don't have to hesitate to grab a book from because I am confident I'm going to enjoy what she gives me. I would certainly recommend this book and this author to other sports romance fans."–Nerdy, Dirty, and Flirty Reviews

Hopes and Dreams–Autism Blog Hop
CONTEST CLOSED–WINNERS HAVE BEEN REPLIED TO IN THE COMMENTS SECTION!

Autism Fact:  34% of children on the autism spectrum say that the worst thing about being at school is being picked on.
« Previous Page
—
Next Page »