The Latest from Jami
Blocked Available Now!!!

"A beautifully written tale which is emotional, humorous and an all-consuming steamy read. I was totally enthralled throughout this addictive page turner, and I cannot wait to read more from this talented author, whose work I highly recommend."–Wendy from Goodreads
"Jami Davenport has sailed the puck into the net again with Blocked. I love all the books in the Sockeyes series and Blocked is one of my favorites. Blocked had me hooked from the first page and I could not put it down. Every chapter had me thinking oh what happens next."–Amy from Goodreads
"Jami Davenport out did herself with this book. I have read hundreds of sports romance books and have not read one with a plot like this one yet. It's a one of a kind read that you will absolutely love."–Stacey from Goodreads
"I couldn't read this book fast enough!"–Reading in the Red Room
"Gripping and page turning, l couldn't put it down…"–CH from Goodreads
"Unpredictable, sexy and addictive."–Hopeless Romantic
"This book has all the right stuff; awesome story, Interesting characters-both main and supporting, heat, humor and emotion and let's not forget hockey."–Marybeth from Goodreads
"Hot damn is my first reaction. I have to say this sports romance has some intense moments that made me not want to put this down. It certainly started off with a bang and kept getting better and better."–Within the Pages
"Jami Davenport is on a winning streak with Blocked."–Diane's Book Blog
Jami has an Online Store
Are you looking for Sockeyes clothing? I have jerseys, T-shirts, mugs, etc., for sale at my online store.
https://jamidavenport.logosoftwear.com/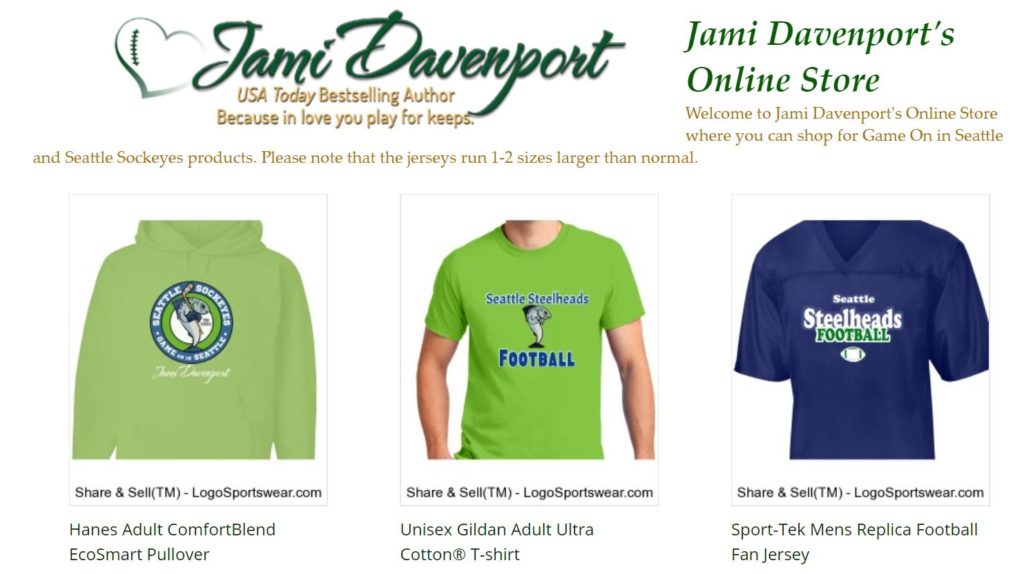 Read an Excerpt of Shutout
Chapter 1—New Beginnings
~~Caro~~
He may not have been the love of my life, but I loved him.
And now he was gone.
Mark was buried in a hole, and I was left to raise six-year-old twins on my own.
That fatal night over three months ago seemed like yesterday. The knock on the door, the policeman standing on my porch at one a.m., the panic rising inside me at the grim look on his face. Mark had been late getting home from work. Nothing unusual there. My husband had been a workaholic. He'd apparently fallen asleep at the wheel and perished in a fiery crash. He'd only been a mile from home.
Introducing "The Scoring Series"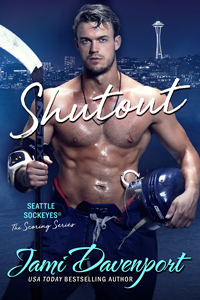 The Sockeyes are back, and they're younger, cockier, and more resistant to love. Meet the Puck Brothers, six guys who have every intention of playing the field and playing the game. You can read all about their escapades and troubles in "The Scoring Series" starting with Shutout available on January 30, 2020.
Get in the Mood with These Holiday Novellas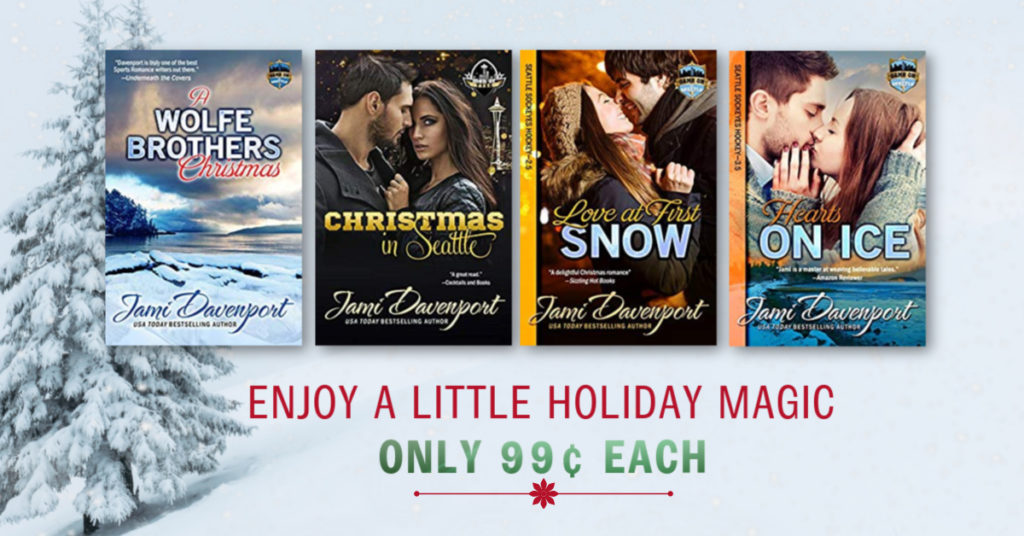 A Wolfe Brothers Christmas: https://www.jamidavenport.com/a-wolfe-brothers-christmas/
Christmas in Seattle:  https://www.jamidavenport.com/christmas-in-seattle-2/
Love at First Snow:  https://www.jamidavenport.com/love-at-first-snow/
Hearts on Ice:  https://www.jamidavenport.com/hearts-on-ice/
Skating on Thin Ice Now Available in Audio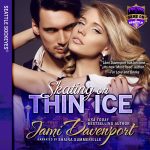 I'm super excited to announce my first audio book with more to come.
Skating on Thin Ice is available in Audio here:
https://www.audible.com/pd/Skating-on-Thin-Ice-Audiobook/B07YYMCQTT
Sacked in Seattle on Sale for 99 Cents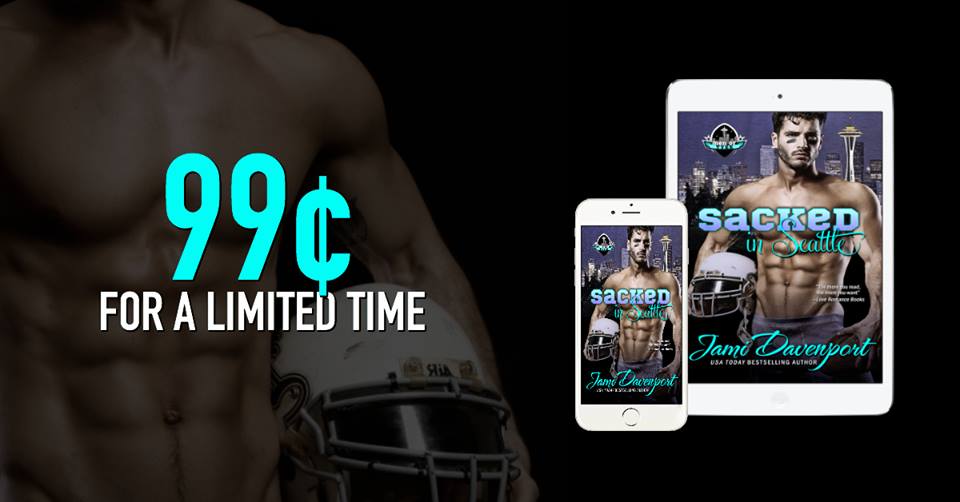 He's loved Tiff since high school–but tragedy has blockaded her heart.
The Story Behind the Seattle Steelheads–The Originals
What are The Originals?
Years ago, I wrote and published several football romances in the Seattle Lumberjacks series. Due to contractual restrictions, I was unable to use the Lumberjacks as my series name when the rights to the books reverted to me. The Lumberjacks books are being rewritten and rolled into my Steelheads series with the subtitle of "The Originals" to differentiate them from the newer books in the series.
The books in this series were the books of my heart. It is with great pleasure that I am able to update and edit them as they revert to me from my publisher and re-release them as part of my Seattle Steelheads series.
The events in this story take place nine years prior to Blindsided.
The current true chronological order is:
Kickoff
Snap Decision
Offsides
Draw Play (Fall 2019)
Hot Read (Summer 2020)
Comeback Route (Fall 2020)
The Steelheads years later:
Blindsided
Game Changer
Fumble Recovery
Offsides Available Now!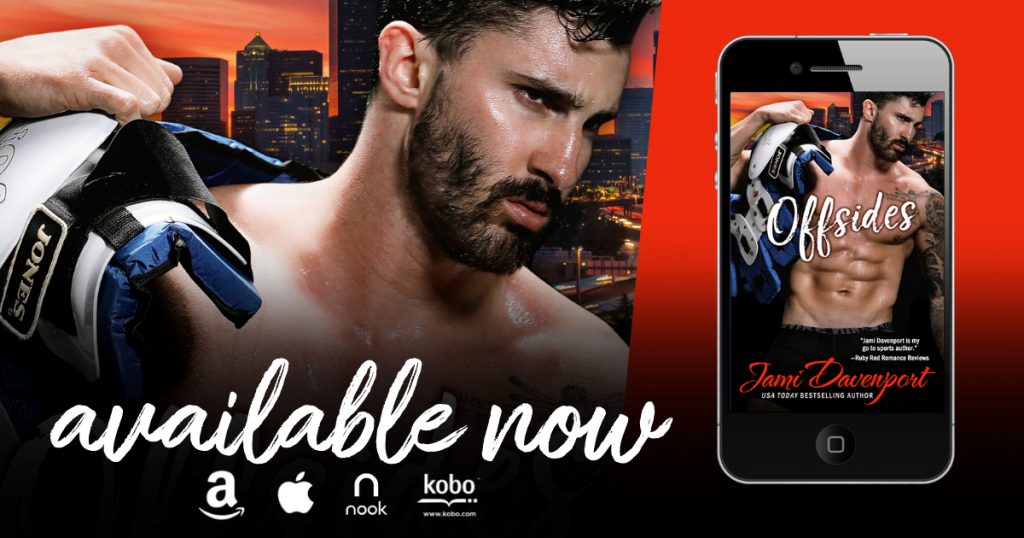 What Reviewers are saying about Offsides:
"HIGHLY HIGHLY HIGHLY RECOMMEND!"–Power of Three Readers
"It was engaging, heartfelt, emotional, and steamy… everything you could possibly want in a romance!"–Red's Romance Reviews
"I'll never get tired of recommending this author if you like a good sports romance."–Itapixie
"This book is a testament to second chances and determination. With tentative hearts and even tougher outer shells, they have to learn how to trust not only one another but themselves as well. Passion both on the field and off you get a mix of laughable banter, heated passion and Tender moments that will melt even the iciest of hearts."–The Book Fairy Reviews
"This book was amazing, I really enjoyed the enemies to lovers vibe!" – Cat's Guilty Pleasure
Deflected–Available NOW!!!!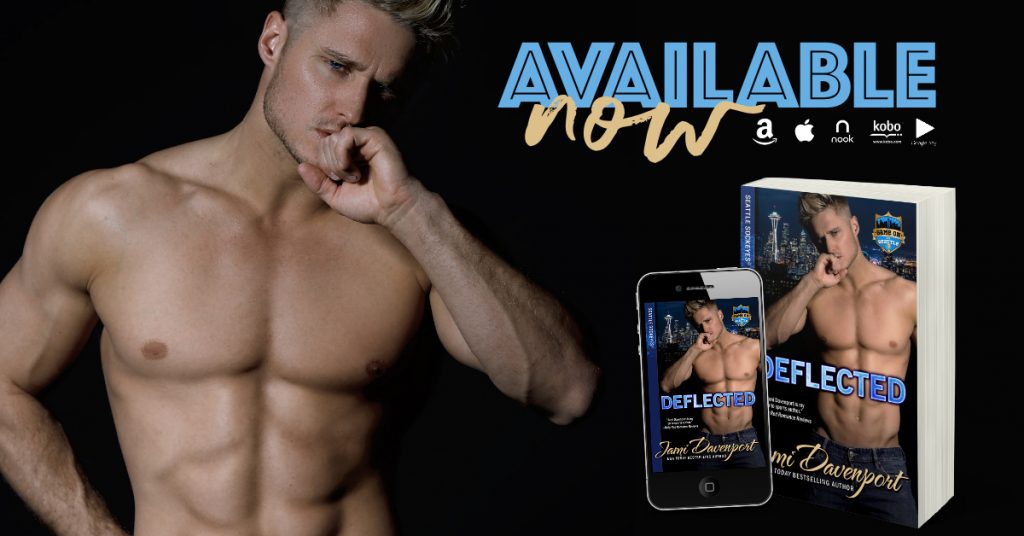 Alexander "Rush" Markov has been given an ultimatum by his team—shape up or ship out.
"Highly recommend you get your hands on this one, it had it everything you could want in a story; an addictive story line, dynamic characters with explosive chemistry, and heart squeezing emotion."–Red's Romance Reviews
"Deflected is drowning in depth of character and heartbreakingly, beautiful romance."–Hopeless Romantic
"A book where the chemistry is so strong that characters can barely wade through it"–Marnie on Goodreads
"What a fabulous read"–Sweet and Spicy Reviews
"Highly recommended read"–Love2ReadRomance
« Previous Page
—
Next Page »