Just in Time for the Holidays!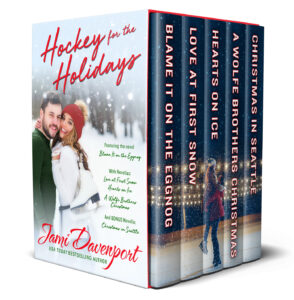 SEATTLE SOCKEYES HOLIDAY COLLECTION
PURCHASE NOW FOR 99 CENTS VIA PAYHIP AT:  Buy Now
Or preorder at the retailers listed below for release on December 6.
Join the Sockeyes, their friends, and family for a fun-filled, sometimes stressful, sometimes funny, Pacific Northwest Christmas. Anchored by my holiday novel, Blame It on the Eggnog, Hockey for the Holidays features one novel and four novellas.