Blindsided Available Now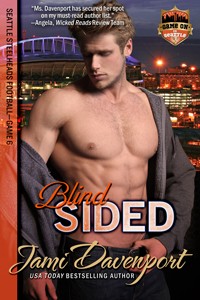 Are you ready for some football? I know I am. Introducing the Seattle Steelheads, my new football subseries.
BLINDSIDED (Seattle Steelheads Football)–Game On in Seattle 6
Tanner didn't see it coming–not any of it. He was blindsided–by his dysfunctional family, his plummeting career, and the one thing he least expected–by love.