About the Book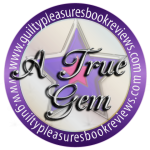 A Nook Next pick — "Compelling reads from emerging authors."
Three sports.
Three broken brothers.
Torn apart by tragedy and forever bound by traumatic pasts.
Thrust together once again when their paths cross in Seattle. 
This long-awaited story of the third Wolfe brother introduces the Seattle Skookums baseball team. 
Zeke Wolfe, the man who's written off his entire family, rescues a young woman and three children on a stormy Seattle night. Before he knows it, he has an instant family and a fake fiancé he's certain he doesn't want.
Paisley Madison dreams of having a real home for herself and her sister's children. When a handsome baseball player drops into her life, she knows a gift when she sees one and hires herself as his assistant.
As their business arrangement turns into something much more personal, Paisley and Zeke's pasts threaten to destroy their precarious hold on love. Can they conquer their demons and embrace a forever love, or will they run from their pasts and abandon their future together?
Read the first two Wolfe Brother's books:
Melting Ice (Seattle Sockeyes Hockey)–Isaac's story
Blindsided (Seattle Steelheads Football)–Tanner's story