About the Book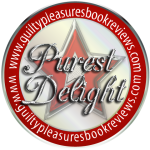 Named one of 2015's Top Sports Romances by Slick Reads
Three sports.
Three broken brothers.
Torn apart by tragedy and forever bound by traumatic pasts.
Thrust together once again when their paths cross in Seattle. 
Jami Davenport introduces the Seattle Steelheads football team with this sixth book in her Game On in Seattle sports romance series.
The daughter of one-time rock legends, Emma Maxwell is the good girl of the family, the dutiful sister, the doting aunt, and a dedicated employee in the family party-crashing business. Every Wednesday night at Karaoke, she indulges in her secret fantasy of being a singer. Yet the thrill of being on stage doesn't rival the thrill of a spontaneous liaison with the delectable, yet downtrodden, quarterback of the Seattle Steelheads, Tanner Wolfe, Emma's long-time crush.
Tanner didn't see it coming–not any of it. He was blindsided by his dysfunctional family, his plummeting career, and the one thing he least expected–by love. After photos with Emma go viral, Tanner is caught in a lie and tells a bigger one to get out of it. Now he's shoulder-pads deep in a temporary marriage while struggling to resurrect his disastrous career and reunite his broken family. As time passes, Tanner begins to wonder if temporary is good enough, but he's made a promise to Emma, one which has nothing to do with marriage vows and everything to do with her Nashville singing career and the end of their relationship.
Will Tanner and Emma take the ball and drive for the win, or will they be permanently relegated to the sidelines as the clock runs out on their temporary marriage?
Read the other two Wolfe Brother's books:
Melting Ice (Seattle Sockeyes Hockey)–Isaac's story
Bottom of the Ninth (Seattle Skookums Baseball)–Zeke's story