About the Book

A Nook Presents pick — "NOOK Press editors have handpicked the best books from emerging authors and new voices."
A Nook Next pick — "Compelling reads from emerging authors."
A Barnes & Noble Pick for "20 Romances to Love this Fall."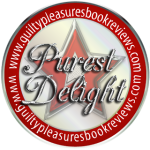 When horse racing and football collide, Hunter McCoy, star tight end of the Seattle Steelheads and neophyte horse owner, finds himself in a battle of wills with a sexy horsewoman and a stubborn, opinionated race horse.
Kate Vanderhof-Carrigan's family has raised champion Thoroughbreds on their Kentucky bluegrass farm for over a century. Lately the farm has fallen on hard times, but Kate is determined to return Oak Brook to its former glory. First, she must satisfy an odd clause in her grandfather's will. She's been given five years to produce a winner of horse racing's biggest prize of all, the Derby, or lose the farm to her siblings and their development plans. Time has run out, and Hunter's talented horse stands between Kate and her last shot at the Derby. Only Kate never counted on her heart entering the race.
Hunter is juggling his responsibilities to his two-dozen investors, his blind sister, his football career, and his commitment to his tribe. The last thing he needs is an unwanted attraction to a spoiled rich girl who doesn't fit into his carefully crafted plans. Not only are they rivals on the race track, but she doesn't understand or appreciate his dedication to his Native American culture. Yet despite the odds, all bets are off when Hunter and Kate find themselves in a relationship they can't resist.
With the stakes much higher than the Derby purse, can these two longshots win the biggest race of their lifetime or will their hearts finish out of the money?