Christmas at Friday Harbor
Posted Dec 24 2010, 6:09 pm in Christmas at Friday Harbor, Friday Harbor, Jami Davenport, San Juan Islands
This year my hubby and I decided to spend Christmas in Friday Harbor at our favorite place, Ferry Landing Suites. We try to stay there at least once a year. It was booked for Thanksgiving, so I booked it for Christmas weekend.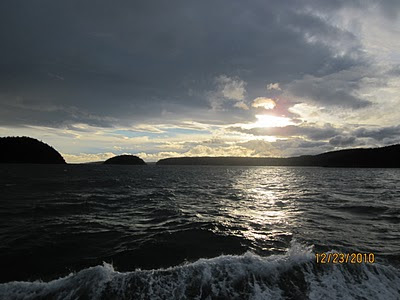 The San Juan Islands from the Ferry
The ferry crossing yesterday was the roughest one I've ever experienced. Still not bad, but rough enough that cars were bouncing up and down, and the ferry was being thrown about. My 2nd book in my Seattle Lumberjacks Series is set in the San Juans at Friday Harbor, so I'm doing some book research while I'm here.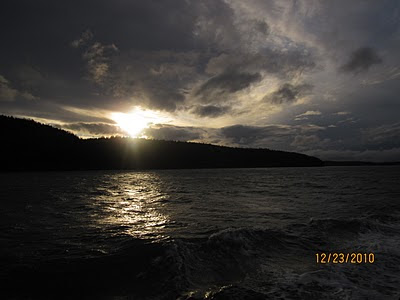 As you know, my first two books were set on Orcas Island in the San Juans. I'm excited to be returning to the San Juan setting with Forward Passes, set on San Juan Island.
Here's the view from our room, both this morning and last night. Stay tuned for more pictures.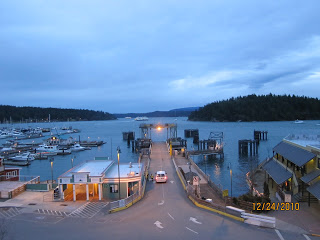 The ferry landing in Friday Harbor with two ferries in the distance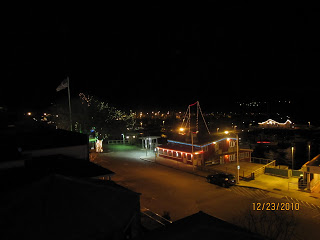 Friday Harbor at night
No Comments