Defending Available Now
Posted Jan 6 2023, 10:02 am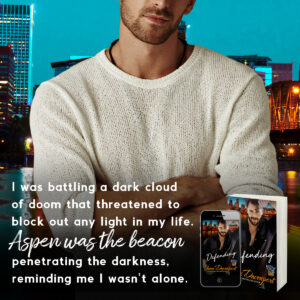 "When I first saw you, I knew. It was like my soul said, I've been waiting for you, and here you are."–Grady Jefferson
Much to my utter dismay, the Portland Icehawks chose me in the expansion draft, and now my estranged father is my hockey coach.  No one on the team knows he's my dad. They think he's a distant relative I don't get along with. They're right about that last part. We hate each other. He blames me for the death of my sister, and I blame myself, too. He's unfairly targeted me, and his constant criticism is destroying my confidence and my game.
The only thing I look forward to is my time working with the underprivileged, especially with one feisty, attractive female, but neither of us do relationships because those require trust and commitment, and we're too scarred to take the risk.
Can we conquer our demons so I can rescue her from herself, and she can rescue me from my past before we're beyond saving?
No Comments