Faceoff–Available Now!!!!
Posted Jan 31 2021, 4:41 pm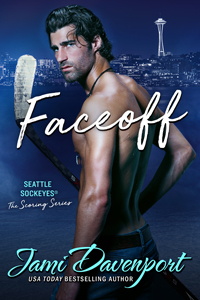 The  Scoring Series #5
She's every man's girl next door. I'm the playboy your mother warns you about.
I'm the party-boy extraordinaire and perpetual playboy of the Seattle Sockeyes. I thought this was the dream life, but after multiple poor choices, it's all gone too far and I'm about to lose everything. My reputation has been shot to hell, I'm on thin ice with the team, and I'm financially broke AF. Desperate times call for desperate measures, and I'm about to agree to the last thing an irresponsible dude like me should ever do.
No Comments