Faceoff–Preorder Now!!!!
Posted Jan 31 2021, 4:41 pm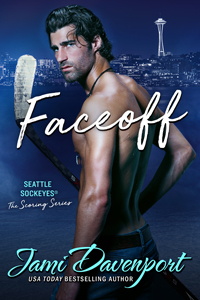 The  Scoring Series
Available on April 29
I'm the party-boy extraordinaire of the Seattle Sockeyes and flat broke. She's the current drama-queen diva of reality TV whose luster is fading. We both crave attention and notoriety. We both have our secrets. Together we're explosive, but explosions have a way of hurting those closest to the blast. And this celebrity match made in heaven is about to detonate.
No Comments