Preorder Goaltending Now!
Posted Mar 25 2017, 9:01 pm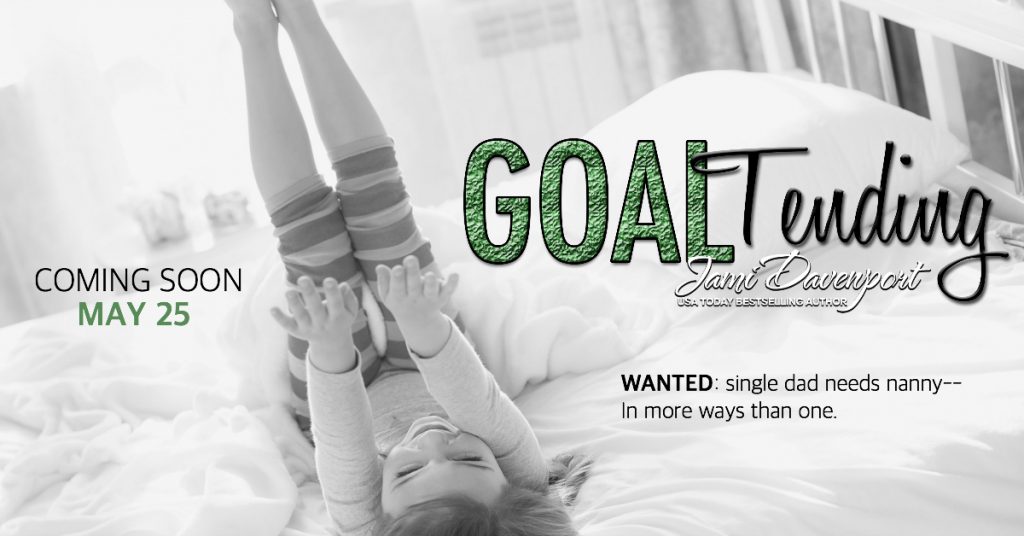 WANTED: single dad needs nanny–In more ways than one.
Martin "Brick" Bricker is living the good life. He's playing the sport he loves, has all the women he can handle, and parties like a rock star.  At twenty-six, he has no interest in slowing down or taking anything seriously —except hockey, of course.
Then a knock at his door changes everything. Suddenly he's the single father to a five-year-old daughter he didn't know he had, and he's trading his playboy ways for barbies.
Amelia Stacey struggles to make ends meet and juggles her day-care job with a full load of college classes. When she's offered a temporary, two-week nanny position making more money than she imagines, she jumps at the chance. Before she knows it, she's in over her head, not just with her five-year-old charge but with the girl's hot single father.
Brick always goes after what he wants, and he wants Amelia. Only responsible Amelia doesn't want anything to do with the party boy. Struggling with fatherhood and his unexplainable attraction to his nanny, Brick has to figure out where his daughter and Amelia fit into his life. If they fit at all. 
But one thing's for sure: Brick can't block this shot straight to his heart.
1 Comment