Recommend Read and 5-Diva Review
Posted Oct 2 2008, 5:20 am in reviews, Who's Been Sleeping in My Bed?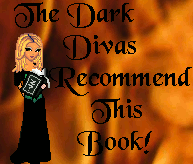 I'm happy to announce that Who's Been Sleeping in My Bed? received a Recommended Read and a 5-Diva review from Dark Divas.
Jami Davenport writes a humorous/serious story about a couple falling in love with hard decisions to make that would effect the lives of numerous people. I loved this book because of the way Jami told the story and how everything came together. Rated 5 Delightful Divas and recommended read by Roxann.
You can read the entire review here:
No Comments