Jami Update
Posted Aug 7 2009, 4:40 pm in Jami Davenport, man cave, The Gift Horse
Wow, it's been a long time since I've blogged. I took the summer off from writing and am just now getting back into the swing of things. My summer has been filled with the building of our new addition, a huge 4th of July barn dance, and lots of visits with family.
Not to mention, we're considering legal action against those involved in circulating misinformation revolving around identity theft my husband experienced from 1996 through 2002. It's only recently come to light how much damage these rumors have done to his character and how widespread they are, even to the extent of bogus criminal charges. So what to do? More on this later. Has anyone had similar experiences with identity theft, its consequences, and the options for recourse?
Also The Gift Horse is now available in print via Amazon and Barnes and Noble. I hope you'll take the time to pick up a copy.
Now for the updated pictures on the man cave.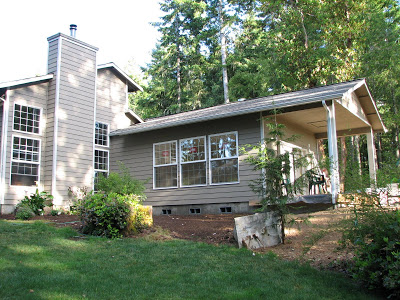 1 Comment