San Juan Islands–Day 4 & 5
Posted Mar 28 2008, 5:06 am in Life, Orcas Island, San Juan Islands, Vacation
Sorry I didn't post the last day, but we left early on Wed. to catch the ferry.
Both "The Dance" and "Who's Been Sleeping in My Bed" are set on a fictitious farm on Orcas Island that is in danger of being developed into a world-class resort. On Tuesday, Dennis and I drove to Deer Harbor on the other side of the island. I've always pictured Rosehill Farm to be somewhere in this area with a view similar to this: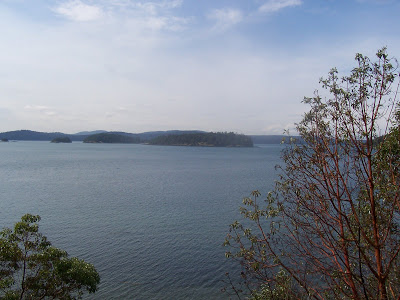 Wednesday we left the beautiful San Juans behind us and passed another ferry on our way. The Washington State ferry system is one of the largest in the world and operated by the state of Washington, rather than a private company. There are many inhabitants of Washington who live on islands and depend on the ferry service, not just in the San Juans, but throughout Puget Sound.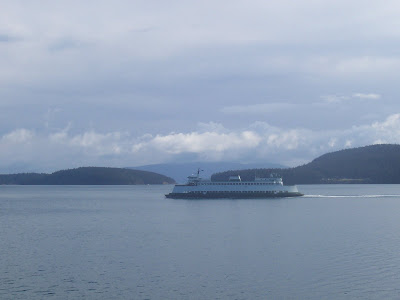 I hope you've enjoyed a little look at the islands.
2 Comments