Jami's Party Post
Posted Apr 6 2013, 3:46 pm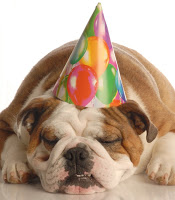 WAKE UP!!!! It's time to get this party started!!!
Welcome to my combination new
release party and reader appreciation party. I've been overwhelmed by how well
Down by Contact has done in its first week of release, and I want to thank all
of you, my loyal readers, my new readers, and my support group of writers.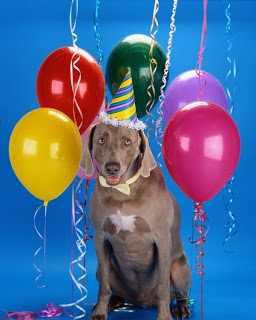 So let's get on with the
contest!!!!! The prizes are:
First Prize (1): $100 gift certificate to Amazon, Barnes and Noble, All Romance EBoooks etc. (I'm open to other bookstores if I can get a gift certificate from them).
Second Prize (2): $25 Gift Certificates to Amazon or Barnes and Noble or All Romance EBooks.
Third Prize (3): Football/Seattle Lumberjack swag packs.
Possible additional prizes may be announced.
Here's how you can enter (each item
gets one entry):
Throughout the day on Twitter or
Facebook, I might be posting a bonus question in which a comment or Twitter
reply will earn another entry.
RULES:
In order for you to get your entry to count for Facebook, Twitter,
and newsletter subscription you must post in a comment on this blog that you
followed, friended, liked or subscribed and your Twitter and/or Facebook name
(if you're already a friend/follower, etc., that counts). If you're not comfortable
posting that information on my blog, feel free to email me at jamidavenport@hotmail.com.
The contest ends at 6 p.m., PDT on
Sunday, April 7. The winners will be announced on April 14, 2013, on my blog and
Facebook and will have 24 hours to respond. If no response within that time
frame, I'll choose another winner for that prize.
I reserve the right to change the
conditions/rules of this contest at any time during the duration of this
contest and will update this blog with any changes.
Contests are sponsored by Jami
Davenport solely for the enjoyment of her fans. Here are additional rules and
guidelines for this contest:
You must include all the information
requested in your comment to this blog post (or in a private email), or your
entry isn't complete. Winners will be chosen at random from all correct and
complete entries.
For contests originating on the blog
requiring a comment, simply leave a comment on the blog post indicated. Be sure
to enter a valid e-mail address or your entry isn't complete (your privacy is
protected.)
By entering you confirm that you are
18 years of age or older.
ONLY entries received through blog
comments or email will be considered eligible. International entries may be accepted,
except for the swag packs as long as I can buy a gift certificate from the
country of origin. Odds of winning are dependent upon number of eligible
entries received.
Winner names may or may not get posted
to this website or to my Facebook page and/or to my Twitter feed. All winner
name listings will be the online name so as to protect the privacy of the
winner. Except as required by law, Jami Davenport will not share entrant
information with any third parties. Entry constitutes permission (except where
prohibited by law) to use the winner's name, likeness, and any text submitted
for purposes of Jami's advertising and promotion without further compensation.
Any prize or prize notification
returned to the sponsor as undeliverable will result in the awarding of that
prize to an alternate winner. Sorry, no cash equivalent.
No purchase necessary. Excerpts are available
on Jami's site for your reading pleasure and to help you answer the question if
you have not read her books.
Neither Jami nor her web team shall
be held responsible for technical failures in entry transmission, or for any
damage to participant's computer occasioned by participation in this
contest/promotion or downloading any information necessary to participate in
the promotion.
12 Comments