Meet Ethan Parker (Character Blog Hop)
Posted Aug 25 2014, 5:10 am in Game On in Seattle, Hockey Romance, Jami Davenport, Jasmine Haynes, Roz Lee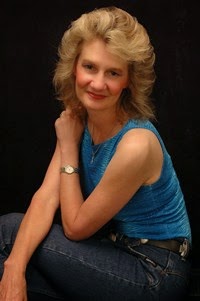 First of all, I'd like to thank Jasmine Haynes for tagging me in this fun blog hop to featuring our upcoming heroes.
A word about Jasmine first:

NY Times and USA
Today bestselling Jasmine Haynes/Jennifer Skully is the author of classy erotic
romance, hilarious romantic mysteries, and the Max Starr sensual suspense
series. Visit her at
www.jasminehaynes.com
.
I'd like to present Game on in Seattle, a new series featuring Seattle sports
teams, hot men, and strong women.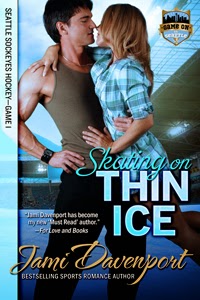 Skating on Thin Ice (Seattle
Sockeyes–Game on in Seattle #1)
Projected
release date: September 29
He trusts his gut, she trusts her
numbers, and neither trusts the other, as a billionaire's mission to bring
hockey to Seattle clashes with his passion for the woman who holds his heart.
Now to meet Ethan…
1) What
is the name of your character? Ethan Parker
Is he/she
fictional or a historic person? No
2) When
and where is the story set? Gainesville, Florida, and Seattle, Washington
3) What
should we know about him/her? Ethan is a young billionaire with a mission to
bring a professional hockey team to Seattle.
4) What
is the main conflict? What messes up his/her life? He buys a team during the
season with plans to move it to Seattle, but the league forces him to keep the sale a
secret. Because he's an enthusiastic, hands-on owner, he goes undercover to
study his team during the playoffs. While undercover, he works closely with a
female staff person and learns about the team's weaknesses through her. He uses
that knowledge to clean house once the sale is announced, which destroys her
fragile trust in him.
5) What
is the personal goal of the character? His family has prided themselves on
always giving back to the community, bringing hockey to Seattle is Ethan's way
of giving back.
6) Is
there a working title for this novel, and can we read more about it? Skating on
Thin Ice, and you can read more about it at any of the presale locations.
7) When
can we expect the book to be published? September 29, but it's up for presale
now.
Up
Next in the Character Blog Hop on Sept. 1 is Roz Lee.
Award winning author Roz Lee has penned over a dozen erotic romances. The first, The Lust Boat, was born of an idea acquired while on a Caribbean cruise with her family and soon blossomed into a five book series published by Red Sage. Following her love of baseball, she turned her attention to sexy athletes in tight pants, writing the critically acclaimed Mustangs Baseball series.
Roz has been married to her best friend, and high school sweetheart, for over three decades. Roz and her husband have two grown daughters (and a new Son-in-law) they couldn't be more proud of. They are currently raising a thirteen-year-old Labrador Retriever, Betty Boop, who isn't aware of her canine heritage.
Even though Roz has lived on both coasts, her heart lies in between, in Texas. A Texan by birth, she can trace her family back to the Republic of Texas. With roots that deep, she says, "You can't ever really leave."
When Roz isn't writing, she's reading, or traipsing around the country on one adventure or another. No trip is too small, no tourist trap too cheesy, and no road unworthy of travel.
2 Comments